The Best Non Alcoholic Wines to Drink in 2022 in Australia that taste decent

I only recommend products which I love and enjoy – life's too short for bad wine (non. alcoholic wine and the alcoholic versions). Please note there are some affiliate links in this post, which means at no cost to you, I may receive a small amount of commission if you click through and purchase (it helps me cover things like website hosting!).
For the majority of 2019 and 2020 I was pregnant and/or breastfeeding. You can probably imagine, as a serious wine blogger (I take all my hobby's very seriously!) this made my life extremely difficult.
It was during this time I set out on a mission to uncover some of the best non alc wine, beer and drinks on the market to somewhat satisfy the deep gapping hole in my life that full strength wine once filled.
Is 'non-alcoholic 'and 'de-alcoholised wine' the same?

No, I learnt this fairly early on that de-alcoholised wine is much more closer in nature to real wine than wine labelled as non-alcoholic wine. This is simply because de-alcoholised wine is made in virtually the same way as wine with alcohol, except for the fact that the alcohol is removed through either vacuum distillation or reverse osmosis. Do you research before you purchase and find out how the wine was made to give you the best idea of what you're in for.


Is non-alcoholic wine really non-alcoholic?

No, not all wine which is labelled as non-alcohol / alcohol free / de-alcoholised wine is actually 0%. Make sure to check on the back of the label, as you'll find some sit at 0.5% alcohol. 0.5% is legally classified as alcohol free as it contains not more than 0.5% alcohol/volume – about the same levels that naturally occur in fruit juice.


Are non-alcoholic wines any good?

It's like anything, there are some good ones and some bad ones. Plus it wholeheartedly relies on your palate as to what you prefer. Even though I am saying the below are the best, they are the best from my palate's point of view. Therefore if you find one you love, I would be so happy if you could comment at the bottom of this post to help spread the world about it.

Non Alcoholic Sparkling Wines
---
Thomson & Scott 'Noughty' Alcohol-Free Sparkling Chardonnay
Price: Approx. $25 from Craftzero, SansDrinks
Alcohol: 0.0%
Grape: Chardonnay from vineyards located in Southern Spain
Calories: 14 calories/100ml
Sugar: 2.9g/100ml
Certifications: Certified organic, vegan and halal + the company is B Corp-certified
After hearing things like 'this is the closest non alcoholic option to champagne', I simply had to try this alcohol-free sparkling. It's been given rave reviews from the likes of jancisrobinson.com and been featured in the New York Times and the BBC.
It's on the upper end of the price spectrum at around $25 – however if you're going to go alcohol free and want a sparkling wine, this is the way to go! I tried this over Christmas 2021 and hands down it would be my top pick for a non alcoholic sparkling wine. It has lovely dry and delicate flavours of crunchy apples and refreshing citrus.
I'd definitely drink this one again if I was in the situation where I needed an alcohol free option.
---
Vinada Zero Alcohol Bubbly Chardonnay
Price: Approx. $24 from Dan Murphys, CraftZero, SansDrinks
Alcohol: 0.5%
Grape: Chardonnay
Calories: 18 calories/100ml
Sugar: 4g/100ml
Region: Languedoc, France
Other: Vegan Friendly
I was recommended this tipple by the lovely @nuttyaboutwinesmee and I have to admit, I did enjoy it. It has slightly more sugar than the Noughty sparkling mentioned above, however it still comes across as dry and lives up to it's 'crispy bubble' labelling.
I actually found a lot of yummy flavours in this one from apples to melon, pineapple and even a hint of banana passionfruit notes.
I also really liked that this one is easily accessible at Dan Murphys (which is where I bought my bottle from) – which means if you need a last minute non alcoholic drink, this one is easy to obtain.
---
Plus & Minus Zero Alcohol Blanc de Blancs
Price: $12-15 from Craftzero
Quick facts:
28 calories per 100ml
0% alcohol
Made in South Australia
I had been so keen to get my hands on some of this zero alcohol bubbles, as I had heard great things about it. So I thought I would order some from Craftzero – along with a couple of other bottles in their Non Alcoholic Sparkling Wine Mix 3-pack. Over the festive season, whether it's myself or others, there is typically always someone who has to be the sober driver, so seeing as the non alcoholic wine quality has got so much better over the past year, it's nice to have a bottle or two ready.
I thoroughly enjoyed this no alcohol sparkling wine I have to admit. Everyone had a wee sip and being all big wine drinkers the consensus what that it was pretty good for a hangover-free bubbly. It's dry and full of citrus and orchard fruit like crisp apples and pears. I'd drink this one again.
Plus it has that signature added GSE (grape seed extract) that the entire Plus & Minus range have to boost the antioxidants. So it's a very healthy choice 😉
---
Funky Monkey Blanc de Blanc Zero Alcohol
Some quick facts:
Made from dry-grown South Australian grapes
Made by winemaker Corey Ryan
28-31 calories per 100ml
Fined with egg and milk products
Contains sulphites

---
McGuigan Zero Alcohol Sparkling Wine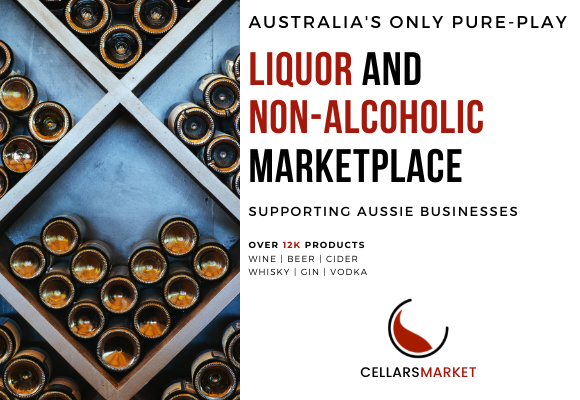 ---
Lyre's Classico Non Alcoholic Sparkling in a can
---
Lindauer White & Pink Sparkling Non Alcoholic Wine
I had this in New Zealand over Christmas in 2019 and while it is a sparkling grape juice, it wasn't overly sweet. Not as close to a true wine as the above, however it was yummy to drink and I definitely put back a few glasses. There is also a Lindauer Free* Brut which has 0.5% alcohol in, which would be interesting to try if you don't mind a smidge of alcohol in there.
---
Non Alcoholic White Wine
---
Lindemans Alcohol Free Semillon Chardonnay
Price: Approx. $8 from Dan Murphys, Sans Drinks
This one really surprised me! It's less than $10 and it's made from two white wine grapes that I absolutely adore. I seriously thought I was going to be pouring this one down the sink along with many other zero alcohol wines I have tried over the last few years.
But no, it completely surprised me and I ended up having a couple of glasses and finished the rest of the bottle the next day! The tropical and citrus flavours really enticed my palate back for more. I'll be buying this one again.
Quick facts:
0.5% alcohol
From the Hunter Valley, NSW
15 calories per 100ml
3.5g/100ml of sugar
---
Giesen Non Alcoholic 0% Sauvignon Blanc
Price: $15-20 from Dan Murphys, Sans Drinks, Our Cellar
Quick facts:
13 calories per 100ml
1.3g/100ml sugar
0.5% alcohol
Made in New Zealand
I was recently sent a sample of the 'just released' new vintage of the Giesen non-alcoholic wine and in all honesty, I was impressed!
Like its predecessor, it smells exactly like what you'd expect of a Kiwi Sauvignon Blanc – vibrant, passionfruit-y and crisp. In the mouth, it's lighter than it's alcohol driven cousin, yet it still tastes like a Sauv and is full of citrus and passionfruit. It's dry, crisp and refreshing. One I would definitely buy again.
Giesen were the first to release an alcohol-removed Sauvignon Blanc in 2020 and this year (2021) they have continued to innovate:
"It is our absolute goal to produce 0% wines that taste like wine and not like grape juice, with as low calories as possible"
Since 2020 they have invested over $1 million dollars in specialised spinning cone technology which further helps them meet their goal above. They also have a 0% Pinot Gris and Rose blends for released in Australia in September 2021.
Learn more about 0% wine and Giesen's special spinning cone technology below:
---
Giesen 0% Pinot Gris
Price: Approx. $19 from places like Craftzero, Our Cellar, Sans Drinks
Quick Facts:
Made in New Zealand
0.5% alcohol
18 calories per 100ml
2.7g/100ml of sugar
I know this is the 3rd Giesen 0% wine in this post, but I have to admit I am impressed with what this New Zealand winery is putting out right now in this category.
I was sent a bottle of the 0% Pinot Gris to try and it's safe to say I will be buying more when I am in need of a 0% alcohol wine. To me this is probably one of the closest still white no alcohol wines I have come across which tastes like the real thing. Although based on the beautiful colour, it nearly looks like a Rosé. Don't you love Pinot Gris!
Therefore if you like your Pinot Gris, and want a 0% version, make sure to check it out.
---
Non Alcoholic Rosé Wines
---
Giesen 0% Rosé
Price: Approx. $19 from places like Craftzero, Our Cellar, Sans Drinks
Quick facts:
0.5% alcohol
Made in New Zealand
13 calories per 100ml
1.8g/100ml of sugar
I was kindly sent a bottle of this newly release Marlborough (New Zealand) Rosé to taste in November 2021 and I thoroughly enjoyed it from its pretty peach colour in the glass to its palate cleansing finish. It's light, filled with red berries, peach, apple and it's bloody smashable if you ask me. Definitely on the dry side of the spectrum and has some nice citrus notes that make it super refreshing.
Like the 0% Sauvignon Blanc mentioned in this post, it's made just like full-strength wine and then undergoes the special Giesen spinning cone distillation which gently removes the alcohol.
---
Funky Monkey Zero Alcohol Rosé
Price: Approx. $13 from Dan Murphy's, Craftzero
Quick facts
Made from dry grown South. Australian grapes
Vegan friendly
Made by winemaker Corey Ryan
Yes I know, another Funky Monkey wine, but what can I say – these guys do them pretty darn well! This Rosé is pretty darn smash-able, it's light, easy drinking and very refreshing. In fact it's so light, you could literally drink it all day. Plus there's the added bonus of no hangover the next day too 😉
It's dry and full of delicate red summer berry notes on the palate. It's made from Pinot Noir, so it's no surprise, it's light, fruity and scrumptious. I would drink this again, especially in summer on a super hot day.
I also really like how Fourth Wave Wine include the addition of Grape See Extract (GSE) for an extra hit of antioxidants in their Funky Monkey range too!
---
Non Alcoholic Red Wines
---
Funky Monkey Zero Alcohol Pinot Noir
Price: Approx $15 from BWS, Craftzero, Just In Time Gourmet
Made from South Australian grapes
Vegan friendly
Made by winemaker Corey Ryan
I actually received this bottle as a sample and I was surprisingly very impressed. I haven't tried many zero alcohol red wines which don't just taste like grape juice. This one is light and fruity, which you can expect that from Pinot, however it does nearly smell and taste like it could be actual wine.
If I wanted a zero alcohol red wine, I would definitely not hesitate to buy this. It's full of cherries and red fruit, a sprinkle of spice and some dried herbs too.
This range is newly launched (June 2021) and comes from the team behind the 'No Evil' organic wines from Fourth Wave Wines. The grapes come from premium dry-grown South Australian vineyards and are hand crafted using boutique small batch winemaking techniques. Therefore they are made like a normal wine and then the alcohol is removed.
Plus grape skin extract is added during the wine making process which adds to the flavour and also gives the additional benefit of more naturally occurring antioxidants compared to standard wine 😉
There is also a Blanc de Blanc sparkling wine and Pinot Grigio in the range.
Fourth Wave are the team behind the new The Conscious Drop website – an online hub for those looking for zero alcohol, preservative free, vegan and organic wines.
---
Ariel 2020 Cabernet Sauvignon – Non Alcoholic Red Wine
Price: Approx. $15 from Dan Murphys, Craftzero, Sans Drinks
Quick facts:
Gluten free
Made in the USA
21 calories per 100ml
4.2g/100ml of sugar
0.5% alcohol
I am so impressed with this booze free red wine! And I think this would top my list currently for the best sans alcohol red wine that actually tastes like wine! I'd say the oak aging of the wine definitely helps give it that 'real wine' taste.
Maybe also the cork closure helps impart some flavour, it also could be because I sipped it out of my brand new Riedel WineWings Cabernet Sauvignon glass that I was kindly gifted. Who knows, however the bottle was emptied (this is rare for non alc wine in our house) and we bought a 2nd bottle!
The wine hails from America, California to be exact and the alcohol is removed by alcohol gentle cold filtration. It is low in sugar (3.7 g/100ml) and can be cellared for up to 3 years!
---
Other Non Alcoholic Drinks
---
Monday Distillery Non-Alcoholic Classic G&T
Price: Approximately $20 for a 4-pack, available from Dan Murphys or direct via mondaydistillery.com (I like to buy it direct as I love their dried garnishes too!)
Hands down my favourite non-alcoholic beverage. I would take a glass of this over most of the non-alcoholic wines as it is just so on point. If you like your gin and tonic but want one without a hangover, then you need to get your lips around these asap. They are fairly pricey at $20 for 4 x 300ml bottles, however they really do quench the thirst just like a fully alcohol-loaded G&T.
---
Places to buy non-alcoholic wine online
Here are some more places you can look for zero alcohol wine and drinks:
When the mood strikes, I will be adding to this list, so make sure to bookmark this post and stay tuned to the latest and greatest alcohol free wine and beverages available here in Australia.